Learn more about pirates in these amazing books!
Nonfiction (Real History)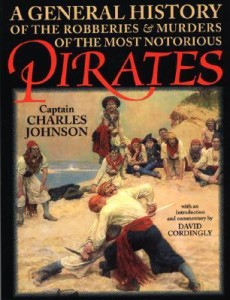 A General History of the Robberies & Murders of the Most Notorious Pirates by Captain Charles Johnson
This 1724 book relates a lot of the stories we know about pirates today. Captain Johnson remains an unknown–maybe a buccaneer himself, or possibly a pseudonym, his tales may be taller than is strictly usual for a nonfiction work.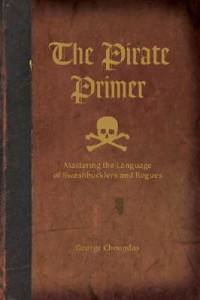 The Pirate Primer: Mastering the Language of Swashbucklers & Rogues by George Choundas
All you'll need to talk like a pirate! (all ages)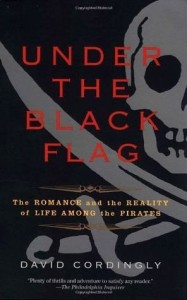 Under the Black Flag: The Romance and Reality of Life Among the Pirates by David Cordingly
A short but thorough account of pirate history; nicely done and easy reading (written for the adult market)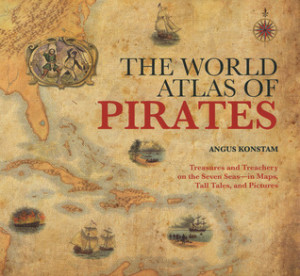 The World Atlas of Pirates: Treasure and Treachery on the Seven Seas–in Maps, Tall Tales, and Pictures by Angus Konstam
A  look at famous pirates, famous ships, famous voyages—with loads of maps, pictures, and fun facts (ages 10+)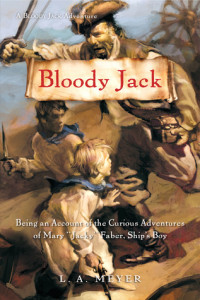 Bloody Jack: Being an Account of the Curious Adventures of Mary "Jacky" Faber, Ship's Boy by L.A. Meyer
First of a fantastic, fun YA/MG adventure series about a girl turned pirate (well, she's pretty moral, for a pirate); plenty of boys in this story too (ages 10+)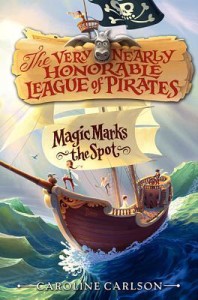 Magic Marks the Spot by Caroline Carlson
The Very Nearly Honorable League of Pirates has a new member: Hilary Westfield, who neglects to tell the league that she's a girl! Great magical adventure fun for middle-grade readers. Continued in The Terror of the Southlands and The Buccaneers' Code (pubbing September 2015)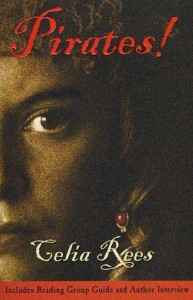 Pirates! by Celia Rees
A young girl turns pirate to escape an arranged marriage–a multi-award-winner (YA)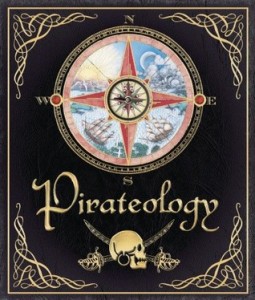 Pirateology: The Pirate Hunter's Companion by Captain William Lubber & Duglad A. Steer
I love the 'Ology books! Packed with pirate lore, this book purports to be the ship's log of Captain Lubber, who sails the world searching for notorious pirate Arabella Drummond. If you've read Dragonology, Egyptology, or others in the series, you'll know what you're in for—fun! (ages 7+)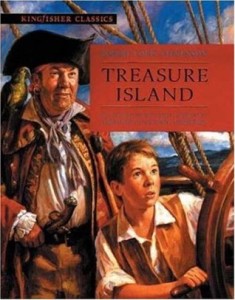 Treasure Island by Robert Louis Stevenson
The classic original story of Long John Silver and the young boy who sailed with him (all ages, but best for 10+)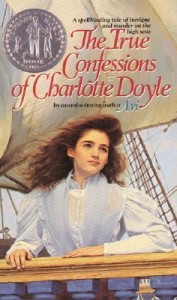 The True Confessions of Charlotte Doyle by Avi
Charlotte finds herself accused of murder while at sea with a crew of ruffians—not exactly pirates, but pretty piratical! A Newbery Honor winner (ages 9+)