Teachers & Librarians: Click here for info on school visits
Media folks: Download the press packet here | Contact me here | Contact my publicist here
Online interviews & guest blog posts can be found here.
Reviews can be found here.
2018 EVENTS:

February 13, 6:30 p.m.
Meet & Greet at Rainy Day Books
Rainy Day Books | 2706 W. 53d Street | Fairway, KS 66205
$16.99 family admission ticket includes a copy of The Ambrose Deception
January 13, 1:30 p.m.

Presenting at the Kansas Authors Club

"The Wonderful World of Traditional Publishing"
Larksfield Place | 7373 E. 29th Street | Wichita, KS 67226
free & open to the public | books available for sale & signing
2017 Events
October 10

Park University, Parkville, MO
Blue Valley Middle School
Stilwell, KS
2016 Events

University of Central Missouri, Warrensburg MO
author visit to book club
multimedia presentation to grades 4-5 on what makes a great story
2015 Events

multimedia presentation to grades 3-6 on what makes a great story
The British Faire at the Shawnee Civic Center
13817 Johnson Drive | Shawnee, KS 66216
Tickets sold at the door: $5 adults / $1 kids / $15 for entry + high tea
more food, fun, & pirate swag to give away!
Watermark Books & Cafe | 4701 E. Douglas, Wichita, KS 67218 | (316) 682-1181
June 25, 6:00 pm
Launch Party & Book Signing
for The Wand & the Sea
pirate snacks • party favors • arts & crafts • fun • giveaways
Lackman Library | 15345 W. 87th St Parkway, Lenexa, KS 66219 | (913) 826-4600
NOTE: Book quantities may be limited!
Please reserve your books at Mysteryscape Books:
(913) 649-0000| orders@mysteryscape.com
June 23
Pub date for The Wand & the Sea !
Preorder your copy here
April 17
Presenting at the Children's Literature Festival
Truman State University, Kirksville, MO
Click here for details on how your kids can participate
March 2
Liberty View Elementary School
reading to the 4th graders during their annual readathon
Olathe, KS
January 13
Eudora Elementary School
a multimedia presentation on what makes a great story
Eudora, KS
January 10
Mysteryscape Books
Presenting at the Red Herring Party
7309 W. 80th Street | Overland Park, KS | 913-649-0000
2014 Events
a multimedia presentation
to help my alma mater celebrate their 50th Anniversary!
Go Panthers!
Linwood Community Library
19649 Linwood Rd | Linwood, KS | 913-301-3686
books for sale & signing too!
Shawnee Books & Toys
7311 Quivira | Shawnee, KS | 913-962-1428
a multimedia presentation at Wellsville Elementary in Wellsville, KS
a multimedia presentation to the Grizzlies in Fayetteville, AR!
9875 W. 87th Street | Overland Park, KS | (913) 826-4600
A multimedia presentation at Stilwell Elementary in Stilwell, KS
2013 Events
Signing & Selling Books at the British Faire
93rd Street & Pflumm Road | Lenexa, KS
Books for Sale & Signing at the Kansas Book Festival
Jackson Street between 9th & 10th | Topeka, KS | (785) 271-3384
Book Signing at Middle Grade Mania Event
Anderson's Two Doors East
(two doors down from Anderson's Bookshop)
111 W. Jefferson Avenue | Naperville, IL | (630) 355-2665
Meet the Author Event
American Library Association Annual Conference
McCormick Place, Chicago
Look for me at the Simon & Schuster booth, #2312
Book Signing & Reading
more food, fun, & swag prizes to give away!
Watermark Books & Cafe | 4701 E. Douglas, Wichita, KS 67218 | (316) 682-1181
Chatting with 4th and 5th graders at Liberty View in Olathe, KS
food • drink • fun • giveaways
Friday, April 5, 2013 | 6:00 PM
Shawnee Books & Toys | 7311 Quivira Rd, Shawnee KS | 913-962-1428
What Readers Are Saying:
"Young readers will be glued to the pages."
—Journey of a Bookseller blog
"Filled with excitement, suspense, and adventure … one of the best novels I've read in months."
—Jack & Jill magazine
"A time-traveling, wand-slashing tale, full of an endearing cast of characters…This is a story that picks you up and carries you through gathering action with barely a moment to draw breath."
—Kit Grindstaff, author of The Flame in the Mist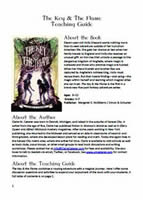 Save